Crook County, Wyoming Oil & Gas Minerals For Sale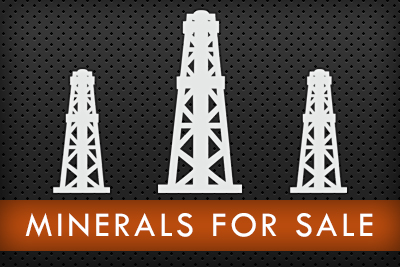 Sold
Legal Description
There were initially beleived to have been 2,000 total acres by the seller, however the title review found their ownership to only be 219+/- acres. Disregard the contents of the following legal description, as it was adjusted substantially...!
The following legal descriptions contain approximately 2,000 acres of oil & gas mineral rights in Crook County, Wyoming.
1. Legals – Township 55 North Range 67 West, 6th PM
Section 19 SE ¼, S1/2, S1/2 NE1/4
Section 20 E1/2
Section 21 SW1/4,S1/2NW1/4, SW1/4NE1/4
Section 29 N1/2NE1/4
Section 30 N1/2NE1/4
1000 NMA +/-
** Is leased by Kirkwood Resources out of Casper, 1/16th effective 12 March 2014 , ending 26 July 2017
AND
2. Legals – Township 44, North Range 67 West, 6th PM
Section 3 NWSW,S/2SW
Section 10 NW, E/2SW
-Township 55 North, Range 67 West, 6th PM
Section 27 SWNW, W/2SW
Section 28 W/2NE, SENE, E/2SE
Section 34 W/2
** All of number 2 leased by Azalea Oil Co out of Castle Rock, effective 22 September 2015, term of 5 years 1/6
Full Description
This mineral rights sales package includes 2,000 +/- minerals for Sale in Crook County, Wyoming.
Adjusted to 219+/- acres after title review, sellers did not own nearly as much as they beleived initially.
The mineral rights have been leased with Kirkwood Resources in Casper, WY and also with Azalea Oil Company in Castle Rock, WY. Both companies leased the mineral rights on a 1/6th Royalty Interest to the owner.
For more details regarding these mineral rights, please contact MineralMarketing.com by filling out the "Inquiry Form" to the right of this listing.
Key Information
Property Type: Minerals For Sale
Listing Type: Private Sale
Listing #: M-7409-WY
Property Status: Sold
Price: Contact for Price
Acres: 219.21
County: Crook
State: WY
Geographic Location
Inquire About This Listing