Coal, Oil, Gas Rights * 23,150+/- acres For Sale * Dayton, Tennessee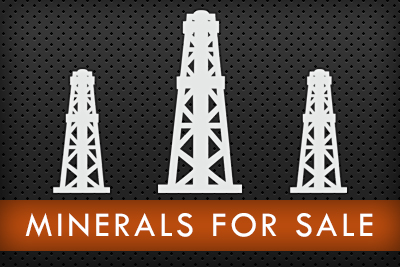 Legal Description
Approximately 23,150 acres of coal, oil, gas and other mineral rights located outside of Dayton, Tennessee. The minerals are all located in Rhea County and Bledsoe County, Tennessee.
A more complete legal description can be obtained from Mineral Marketing, upon completion of the attached * Confidentiality Agreement (see below).
Full Description
Large Holding of Coal, Oil, Gas and other Mineral Rights in Rhea & Bledsoe Counties, Tennessee.
Mineral Marketing is pleased to offer this large mineral rights holdings to the public. Highlights of the offering are as follows:
23,150+/- acres Coal, Oil, Gas, other mineral rights
2 tracts
located near the town of Dayton, Tennessee
located in Rhea & Bledsoe Counties, Tennessee
Preliminary reports estimate (conservatively) 155,323,530 tons in situ coal reserves
Seam thickness up to 20 feet in reports
Coal quality is good and high BTU in engineers report
Property believed to contain good grade sand, rock and iron ore
Title has previously been binded by Lawyers title Binder for a Buyer
Multiple road frontage through property
Established transportation routes
Potential for barge and/or rail may exist nearby
Offering is for the mineral rights only
This offering has experienced very low exposure to the marketplace historically.
Take advantage of this opportunity and contact our offices Mineral Marketing for complete details. To recieve engineers reports, maps, legal descriptions and additional information, please review and complete the *Confidentiality Agreement which is attached below. You can return the CA agreement to our offices by emailing it to info@MineralMarketing.com.
Downloads
Key Information
Property Type: Minerals For Sale
Listing Type: Private Sale
Listing #: M-13414-TN
Property Status: Available
Price: Contact for Price
Acres: 23150
County: Rhea & Bledsoe
City: Dayton
State: TN
Geographic Location
Inquire About This Listing