Carter & Powder River Counties Montana Minerals for Lease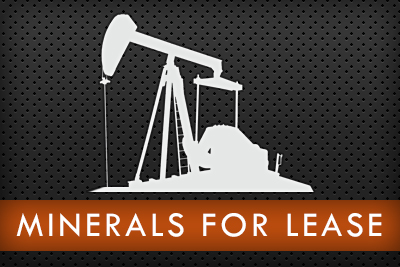 Leased
Legal Description
THESE MINERALS WERE ALSO OFFERED FOR SALE AND HAVE BEEN (SOLD)...! THEY ARE NO LONGER AVAILABLE.
300+/- NMA of oil and gas mineral rights located in Carter County, Montana and in Powder River, Montana.
SEE ATTACHED DEEDS FOR COMPLETE LEGAL DESCRIPTIONS OF MINERALS BEING OFFERED FOR LEASE.
State: Montana
County: Carter & Powder River
Acreage: 300 acres (more or less)
Carter County MT:
Township 3 South, Range 55 East, P.M.M Section 13: SE ¼, Section 24: NE ¼, Section 26: S1/2N1/2, S1/2, Section 29 E1/2, Section 32: N1/2
Township 3 South Range 56 East, P.M.M Section 17: SW1/4NW1/4, W1/2SW1/4, Section 18: Lots 1,2,3,4, E1/2W1/2
Township 3 South Range 57 East, P.M.M Section 33: NE ¼, E1/2SE1/4, Section 34: SW1/4
Township 4 South Range 55 East P.M.M Section 1 Lot 1, SE1/4NE ¼, E1/2SE1/4, Section 18 Lots 2&3, SE1/4NW1/4SW1/4NE1/4N1/2SE1/4 Section 19 Lots 3&4, Section 30 Lots 1,2,3,4 E1/2SW1/4,W1/2SE1/4
Powder River County MT
Township 4 South Range 54 East P.M.M Section 1: W1/2SW1/4 SE1/4SW1/4
Section 12 SW1/4NE1/4NE1/4SE1/4
Full Description
THESE MINERALS ARE ALSO AVAILABLE FOR SALE AS LISTING NUMBER (M-6400-MT) ON OUR WEBSITE...
This offering consists of over 300 acres of mineral rights which are available for lease. They are located on the Carter County and Powder River County line in the Great State of Montana.
For information about leasing these mineral rights or to make an offer, contact MineralMarketing.Com by filling out the "Inquire About This Listing" form located on the right side of the page.
Thank you for your interest in MineralMarketing.Com listing inventory.
Downloads
Key Information
Property Type: Property For Lease
Listing Type: Private Sale
Listing #: L-6399-MT
Property Status: Leased
Price: Contact for Price
Acres: 300
County: Carter & Powder River
State: MT
Geographic Location
Inquire About This Listing