Oil and Gas Minerals for Sale in Terry County Texas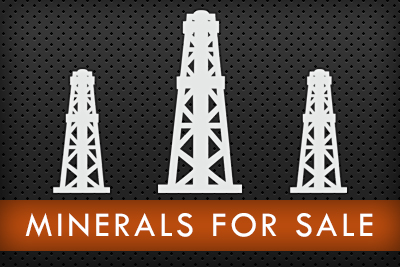 Sold
Legal Description
Legal Description: 20.61 mineral acres distributed throughout 4 sections.
N1/2 of Section 83 Block D11, C&M RR Co. Survey 14.224 acres
N 260 acres of the W 1/2 of Sec 72 Block D 11, C&M RR Co. Survey 5.778 acres
W 1/ of E 2/3 of Sec 107 Block D 11, C&M RR Co Survey .28394223 acres
E 220 acres of West 440 acres in Section 100 Block 4, C&M RR Co. Survey 3.2593 acres
Full Description
These minerals are in multiple tracts which a located across four sections in Terry County, Texas. This is an excellent investment opportunity to pick up some smaller mineral tracts in the great oil & gas state of Texas.
For more information, contact MineralMarketing.Com today.
Key Information
Property Type: Minerals For Sale
Listing Type: Private Sale
Listing #: M-3376-TX
Property Status: Sold
Price: Contact for Price
Acres: 20.61
County: Terry
State: TX
Zip: 78639
Geographic Location
Inquire About This Listing