1176+/- Contiguous Net Mineral Acres * Clarion County, PA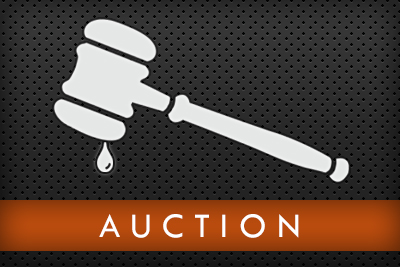 Auction Completed
Legal Description
DOWNLOAD THE "OFFERING PACKAGE" AT THE VERY BOTTOM OF THIS PAGE.
Auction Description
1,176+/- CONTIGUOUS NET MINERAL ACRES
RICHLAND TWP., CLARION COUNTY, PA
---
OFFER SUBMITTAL AGREEMENT
Offers may be resubmitted until the close of the solicitation period. Companies may ask if they are the high offer after submitting an offer. Offers & Re-offers must be submitted electronically using this form.
Open offer solicitation is between 9:00 am EST April 24, 2019 & 5:00 pm EST June 19, 2019
During this open offer solicitation time, the first offer to reach $5,000/AC will be considered the "Buy Now" offer and the sale will end if that company demonstrated sufficiently the ability to close on the acquisition. If they are unable to close, then the process will continue to the close of solicitation and the highest offer will be awarded the rights to close on the mineral rights.

High offer agrees to enter into Mineral Purchase Agreement with the Seller at stated offer amount within 5 (five) business days of being notified.

High offer company agrees to limit due diligence period to 60 calendar days from signing of Mineral Purchase Agreement.

High offer or Buy Now offer agrees to pay United Country – Jelliff Auction & Realty a Buyer's Premium of 10% of the sales price (Offer x Net Mineral Acreage x 10%) at closing.
---
1,176+/- CONTIGUOUS NET MINERAL ACRES
(consisting of numerous tax parcels) OFFERED IN IT'S ENTIRETY IN ONE LOT
RICHLAND TWP., CLARION COUNTY, PA
NO DEDUCTIONS
NET 15% RI
Seller is 100% Owner of Mineral Rights – NO LIENS! LEASED by LAUREL MOUNTIAN ENERGY, LLC
Paid in Development with multiple laterals under property planned. Mid-stream infrastructure for immediate production.
UC-JAR, HGC, & MMC HOLD EXCLUSIVE RIGHTS TO MARKET THE PROPERTY
OFFER SOLICITATION BEGINS ON 9AM
EST APRIL 24, 2019 AT & CLOSES AT
5PM EST JUNE 19. 2019
SELLER AGREES TO ACCEPT HIGHEST OFFER
OFFER MINIMUM: $3,000/NMA
BUY NOW PRICE: $5,000/NMA
---

TO MAKE AN OFFER, CONTACT US AT THE FOLLOWING INFORMATION:
AND JOSH@HICKMANGEOLOGICAL.COM
QUESTIONS?
Contact: Shawn Terrel, chief operations officer
Direct: 580-747-6068
Presented by: UNITED COUNTRY – JELLIFF AUCTION & REALTY * HICKMAN GEOLOGICAL CONSULTING, LLC * MINERAL MARKETING, LLC
Downloads
Key Information
Auction Date: 06/19/2019
Auction Time: 5:00 PM (EST)
Address:
City: Foxburg
State: PA
Zip:
Online Auction: Not Available
Property Type: Auction Services
Listing Type: Auction
Listing #: M-24415-PA
Auction Status: Auction Completed
Acres: 1176
County: Clarion
Geographic Location
Inquire About This Listing