Oil and Gas Mineral Rights For Sale in Kit Carson County, Colorado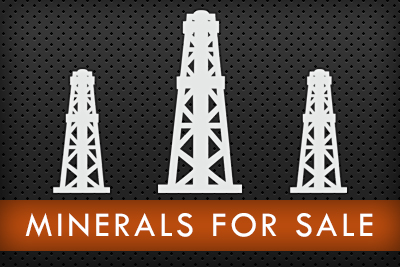 Legal Description
Approximately 40 net mineral acres in Kit Carson, County, all located in the following legals.
SW/4 of Section 34-9S-42W, 6th P.M.
​All minerals stated above are owned under a reversionary clause which states that the mineral ownership shall revert back to original owner or surface owner upon January 2030, unless held by production at such time. Ask for a copy of the reversionary clause in the transferance of ownership documents, to review actual language.
Full Description
Oil and Gas mienral rights with a reversionary term, unless held by production. Ownership will be transferred to the purchaser, subject to the existing reservation clause.
For more information, contact Mineral Marketing by filling out the form to the right hand side of the listing.
Thank you for your interest in this listing.
Key Information
Property Type: Minerals For Sale
Listing Type: Private Sale
Listing #: M-20415-CO
Property Status: Available
Price: Contact for Price
Acres: 40
County: Kit Carson
State: CO
Geographic Location
Inquire About This Listing