AUCTION * PRODUCING MINERALS IN GARFIELD COUNTY, OKLAHOMA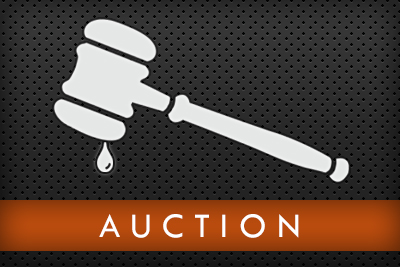 Sold
Legal Description
160+/- net mineral acres location in the NW/4 of Section 3-23N-4 W.I.M., Garfiled County, Oklahoma.
Auction Description
160 +/- Net Mineral Acres of Producing Minerals | Garber/Hunter Area, Garfield Co., OK

PRODUCING MINERAL AUCTION

Tuesday – December 5, 2017 – 10:00 a.m.
Auction Location: Springhill Suites by Marriott, 5815 KL Drive, Enid, OK 73703 (W. of Wal-Mart on W. edge of Enid)
Legal: All minerals in, under, and to the NW/4 a/d/a Lots 3 & 4 and the S/2 of the NW/4 of 3-23N-4W, Garfield Co., OK, subject to the "Wellbore Assignment of Oil and Gas Lease" to Plymouth Exploration, LLC filed in Book 2076, Pages 881-882 of the Garfield County records.
Net Mineral Acres: 160.64 +/-
Production: from the Sebranek 1-3H well, completed April 2011
Royalty Interest: 0.04695685
Net Income: $5,494 from Jan-2016 to July-2017
Operator & Payer: Plymouth Exploration, LLC, 110 West 7th Street, Suite 2600, Tulsa, OK 74119
Terms & Conditions: A 10% Buyer's premium will be added to the high bid in the auction to determine the purchase price. 10% of the purchase price is to be placed in escrow the day of the auction with the balance being due upon delivery of merchantable title, at closing. Buyer will have 20 days to examine the county records and satisfy him/herself as to the title. Title will transfer by Limited Warranty Deed. Closing is to be on or by January 22, 2018. All information is taken from sources believed to be reliable; however, no guarantee is made by the auction company or its employer. Buyer should satisfy him/herself as to acreage, production, etc. prior to auction day. Any announcements made the day of the auction supersede all advertising.
In conjunction with Wiggins Auctioneers. If you cannot attend the live auction, then Register and bid online at www.wigginsauctioneers.com
Contact Shawn Terrel at (580) 747-6068 at Mineral Marketing for more information!
Seller: The Estate of Patricia Ann Stout
See interactive map at: https://uc.mapright.com/ranching/maps/0d5f5f0f9963ecb5ae601089cea04daf/share
Downloads
Key Information
Auction Date: 12/05/2017
Auction Time: 10:00am.
Address:
City:
State: OK
Zip: 73738
Online Auction: Not Available
Property Type: Auction Services
Listing Type: Auction
Listing #: A-18415-OK
Auction Status: Sold
Acres: 160.64
County: Garfiled
Geographic Location
Inquire About This Listing