Producing Oil and Gas Minerals in Woodward County, Oklahoma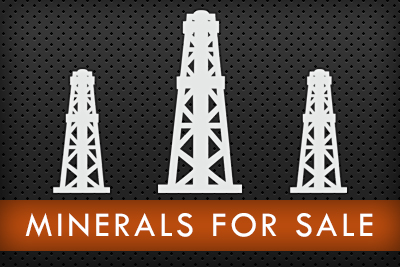 Sold
Legal Description
The producing minerals are located in Section 18-24N-17 WIM, Woodward County, Oklahoma.
Estimated 66.484 NMA is being offered for sale, as (2) family members are selling their 2/9th interest in 153.24 total acres.
See more information below and in the attachments.
Full Description
1/2 of this mineral package has been sold and the other 1/2 is under contract with a mineral buyer group.
This tract of minerals is held by production. Chesapeake Operating, LLC is the operator of the wells.
The sellers royalty income for 2016 was $430.56, per the 1099 for last year.
The well reports from the Oklahoma Corporation Commission are attached below as additional information.
Please direct all questions to Mineral Marketing, LLC by completing the inquiry form on the right hand side of this listing, or by calling our office at 580-327-4440.
Downloads
Key Information
Property Type: Minerals For Sale
Listing Type: Private Sale
Listing #: M-14415-OK
Property Status: Sold
Price: Contact for Price
Acres: 66.48
County: Woodward
State: OK
Geographic Location
Inquire About This Listing