Weld Co, Colorado Oil & Gas Minerals For Sale (Active Area)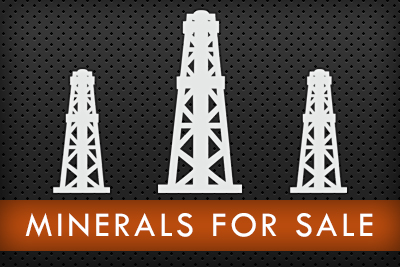 Sold
Legal Description
Legal Descriptions:
---Township 9 North, Range 61 West, 6th PM -- section 1 portions of lots 3 and 4 and S/2NW/4, West of Railroad right of way, section 2 owns 100.64875 mineral acres.

---Township 10 North, Range 61 West of the 6th PM---section 25 W1/2 SW1/2., Section 35 E1/2., Section 36 NW1/4 N1/2, SW 1/4 for 315.2600 net mineral acres
Totals 415.90875 net mineral acres for sale
Full Description
Weld County Colorado oil and gas minerals located in an area determined to become active. The minerals are currently leased.

For complete details about this opportunity, contact MineralMarketing.Com, or fill out the "Inquire About This Listing" bar to the right, to request information electronically.
Key Information
Property Type: Minerals For Sale
Listing Type: Private Sale
Listing #: M-1363-CO
Property Status: Sold
Price: Contact for Price
Acres: 415
County: Weld
State: CO
Geographic Location
Inquire About This Listing