Jones County Texas Oil & Gas Minerals for Sale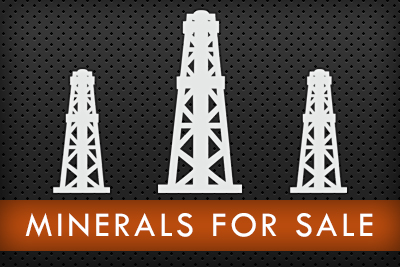 Sold
Legal Description
117.65 mineral acres, Section 22, Block 17, T&P RR. Co. Surveys, Jones County Texas
Full Description
Counties:Jones County Texas (North of Abilene), 117.65 mineral acres For Sale Producing Formations: Eastern Shelf of the Permian Basin, Multiple play zones including Cline Shale Additional Information: Minerals are currently not leased providing an opportunity to receive a negotiated Lease Bonus as well.
Including is a recent article concerning the new drilling activity in this specific area. Article supporting drilling info in area: http://www.prweb.com/releases/2012/11/prweb10154094.htm

Copies of previous Leases and Deeds are available upon request. The minerals are currently open for lease.
Key Information
Property Type: Minerals For Sale
Listing Type: Private Sale
Listing #: M-303-TX
Property Status: Sold
Price: Contact for Price
Acres: 117.65
County: Jones
State: TX
Geographic Location
Inquire About This Listing