Cotton County, Oklahoma Oil & Gas Minerals For Sale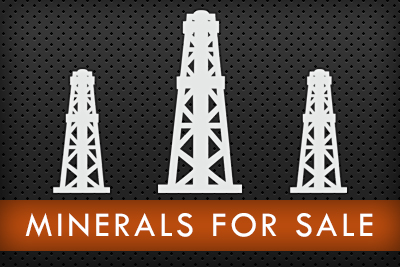 Legal Description
160 +/- Acres of oil and gas mineral rights, legally described as follows:
A tract of land beginning at the Northeast corner (NE/corner) of the Northesat Quarter (NE/4) of Section Eight (8), Township Three (3) South, Range Ten (10), West I.M., Cotton County, State of Oklahoma, thence West on the Section line 110 rods; thence South 32 rods; thence West 50 rods; thence South 128 rods; thence East 160 rods to the East line of Section and thence North 160 rods to place of beginning.
Full Description
A nice tract of oil and gas mineral rights for sale, located in Cotton County, Oklahoma. Seller is motivated and willing to review offers.
The minerals appear to be open and un-leased at this time.
For questions, please fill out the inquiry form on the right hand side of the page, or call Mineral Marketing at (580) 327-4440.
Key Information
Property Type: Minerals For Sale
Listing Type: Private Sale
Listing #: M-12412-OK
Property Status: Available
Price: Contact for Price
Acres: 160
County: Cotton
State: OK
Geographic Location
Inquire About This Listing