Pecos County Texas Oil and Gas Minerals for Sale or Lease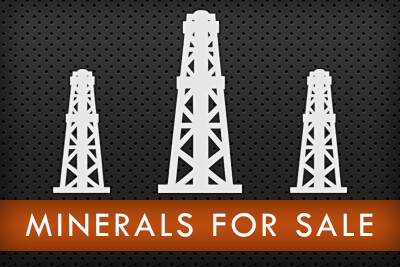 Featured
Legal Description
2,750+/- net mineral acres (NMA) of approximately 20,000+/- total acres.
See attached (Property Legal Descriptions) below, and download them for review.
Full Description
Pecos County, Texas Oil and Gas Mineral Rights
For Sale or Lease
Noted as the "San Pedro Ranch" located in Pecos County, Texas, the offering contains 2,750+/- NMA of approximately 20,000+/- acres.
The area around Pecos County has become one of the focal points for oil and gas operations. This package offers the purchaser an excellent opportunity to purchase the unleased acreage / the amount of oil and gas minerals rights being offered.
There have been offers to lease the unleased acreage in this package.
For more information about this offering to include legal descriptions, lease documents, etc, please request additional information from MineralMarketing.Com by filling out the inquiry form to the right.
Key Information
Property Type: Minerals For Sale
Listing Type: Private Sale
Listing #: M-7404-TX
Property Status: Available
Price: Contact for Price
Acres: 20000
County: Pecos
State: TX
Geographic Location
Inquire About This Listing